News articles and media featuring Earle Abrahamson and Jane Langston, authors of "Making Sense of Learning Human Anatomy and Physiology" published by Lotus Publishing November 2016.
Runner Up in Holistic Therapist Magazine Awards
Earle Abrahamson and Jane Langston, recently became award winning authors, as their book, "Making Sense of Learning Human Anatomy and Physiology" was formally recognised at the Holistic Therapist Magazine's Business Awards in London. The book is published by Lotus Publishing and North Atlantic Books. Earle and Jane say "We are delighted to have scooped 2nd place in the Best Product of the Year category at these prestigious awards". The book was described as innovative and a real game changer in therapy and medical education.
.
Already a set text in several universities and therapy schools and many 5 star reviews, it is about to launch in the US with North Atlantic Books on 17th October in both paperback format and e-book.

UK Bulk orders from Lotus Publishing
US Bulk orders from North Atlantic Books
UK Individual orders from Amazon UK, Waterstones and Foyles
US Individual orders from Amazon USA
ISBN-13: 978-1905367702
Jane Langston came along to the Applied Sport and Exercise Sciences Department of the University of East London, and gave the first year students of the BSc (Hons) in Sports Therapy a taste of learning the shoulder anatomy and movements the "LearnAnatomy" way. The students learned their origins, insertions, actions and muscle tests of the muscles that cross the shoulder.

Jane and Earle also launched their book "Making Sense of Learning Human Anatomy and Physiology" with the students who were all keen to put the study skills into practice. Everyone loved the "Veggie Man" posters which are now on sale for £15,


Jane Langston cheerfully admits she has skeletons in her closet. Quite a few, truth be told, including the one grinning at us from across the room. This is Boris Bones ... a key assistant in Jane's work as a teacher of anatomy and the complementary therapy Amatsu. Amatsu practitioner and teacher Jane Langston has also just written text book on teaching human anatomy. He's currently making himself at home in her living room, but travels with her – sitting in the back seat of the car – wherever she goes to teach. "When he's in the car I strap him in, and try to remember to cover him with a blanket to avoid freaking out other drivers," says Jane. "He's made of resin and wire and a few bits of elastic so he moves well and is very poseable."
Boris is her only complete skeleton but her garage is also full of anatomical parts. Skulls, spines, you name it, she probably has it. Jane who lives in Suffolk with her husband Mark, is also an Amatsu therapist. The therapy aims to restore balance to the body using natural movements. She sees clients at her home in Elmswell as well as her clinic in Hertfordshire.
Last year she won major recognition with an award for an outstanding contribution to complementary medicine.
Anatomy is her passion. "I love to know how the body works," she says. She has just co-written a textbook with leading sports scientist and therapist Earle Abrahamson. It aims to make the hugely complex subject – bristling with daunting Latin terms – easier to learn and to teach. Making Sense of Learning Human Anatomy and Physiology is aimed at students and teachers from A Levels upwards.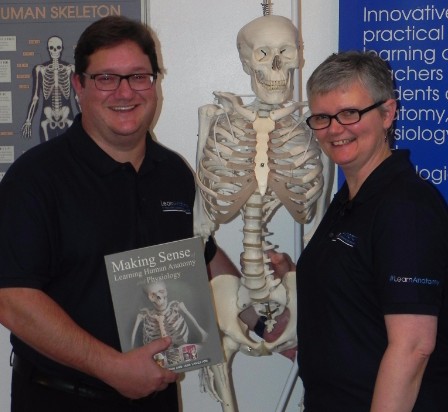 Jane and Earle run a teaching business, LearnAnatomy, together, delivering bespoke courses. "We realised we both had an absolute love of teaching anatomy and making it fun," she says. "That can mean games like charades and'who am I?' using obscure anatomical terms."
Jane says her teaching technique is down to her Latin teacher at school. "We spent the first six weeks learning how to learn. That absolutely inspired me."
The two branches of Jane's working life fit seamlessly together. Knowledge of anatomy is crucial to learning Amatsu, but is also a building block of so many other subjects including dentistry, nursing, sports science, physiotherapy, medicine, occupational therapy and complementary therapies.
Jane, a Fellow of the Institute of Biomedical Science, worked for many years as a haematologist. It was a job she loved. Then, by chance, she discovered Amatsu. She had the treatment for a stiff neck after a colleague recommended it. But it was the effect on her son David, then seven and suffering from severe asthma and chest infections, that really amazed her. "Afterwards he needed no more antibiotics, and no medication for asthma," she said. "I'm a scientist and I was gobsmacked. I did a course in Amatsu and qualified in 2000."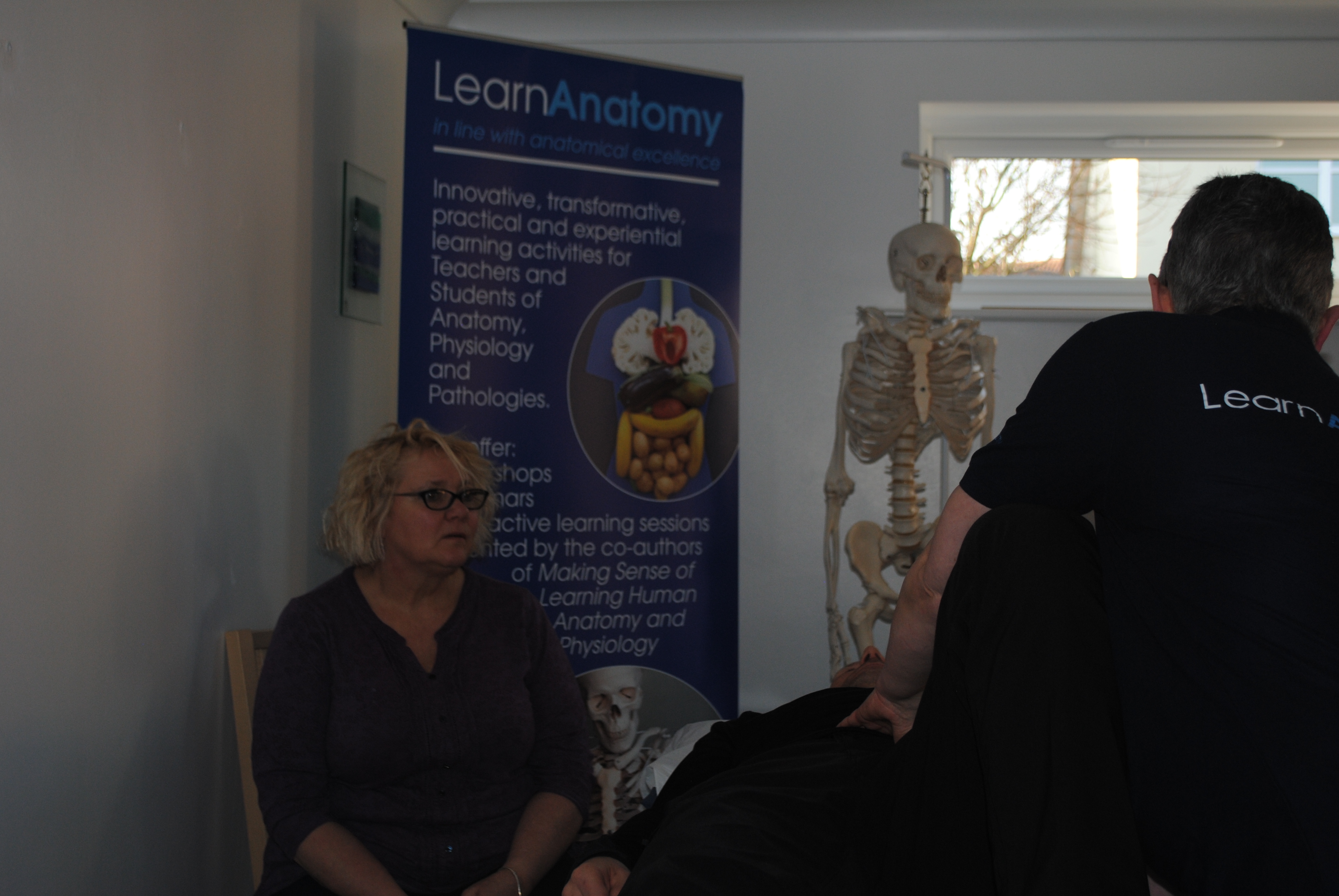 Sharon Dempsey and Gill Bough, two of Jane's advanced students at The Amatsu Training School, are working on each other to develop their skills. They appear as still as statues. In fact they are moving, but so slowly it is barely perceptible. Jane candidly describes the process as "like watching paint dry". Amatsu therapists use their hands to feel through the various tissue layers to understand what lies beneath. "By putting on gentle pressure we encourage tight muscles to relax. We make more space in the body. "Amatsu helps conditions like aches and pains, restricted movement, and sports injuries," says Jane. "But it also seems to have a greater effect than just that ... it increases well-being."

Read more at: http://www.suffolkfreepress.co.uk/news/feature-jane-goes-to-work-with-the-help-of-skeleton-staff-1-7...