Hi Folks, what a busy time I have had recently. A fortnight ago, I was helping the LearnAnatomy team prepare for the Therapy Expo at Birmingham's NEC. The expo was well attended, and the book was a big hit.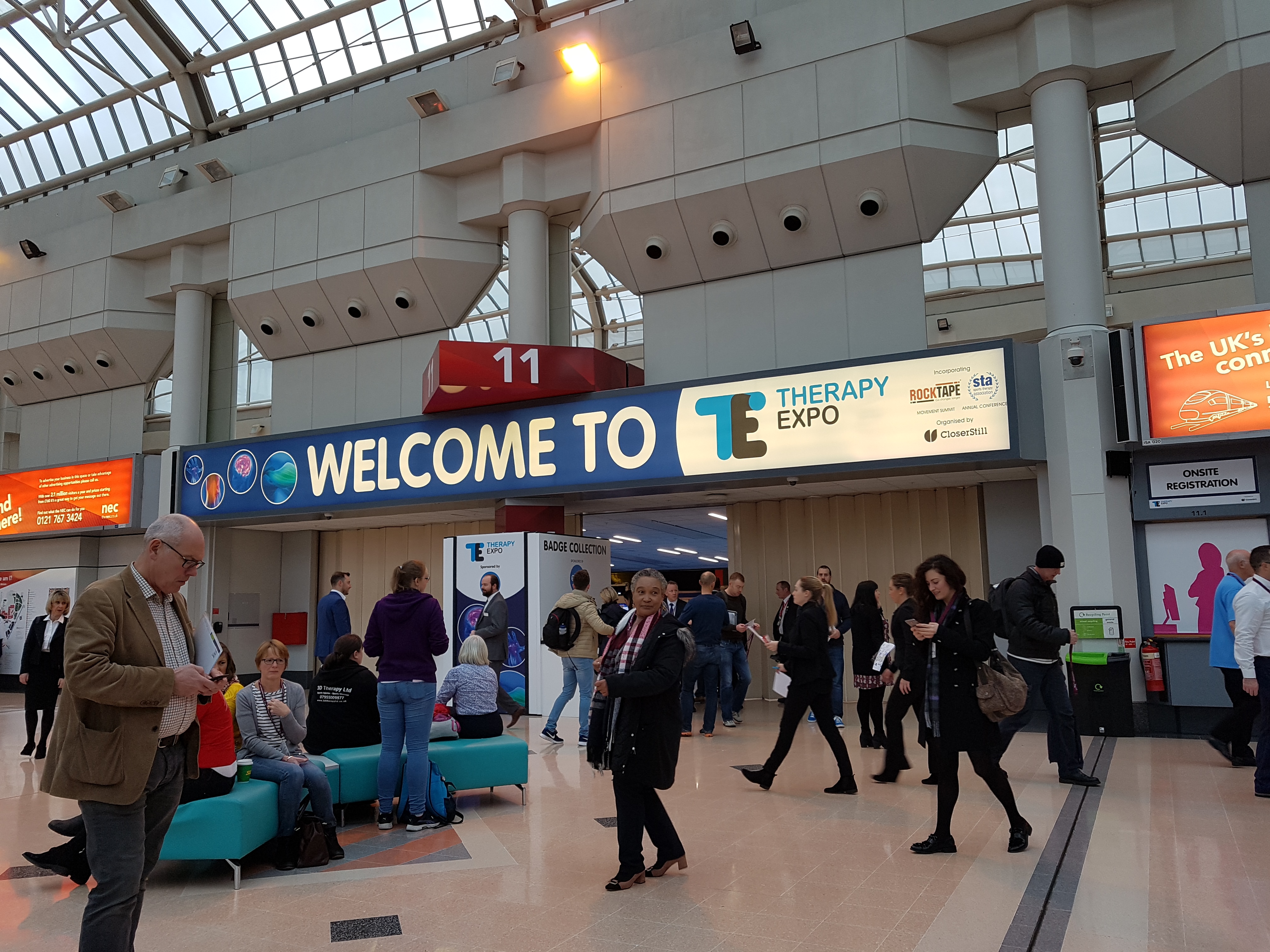 Massage World magazine helped to promote the book and it was excellent to meet fans who had only positive things to say.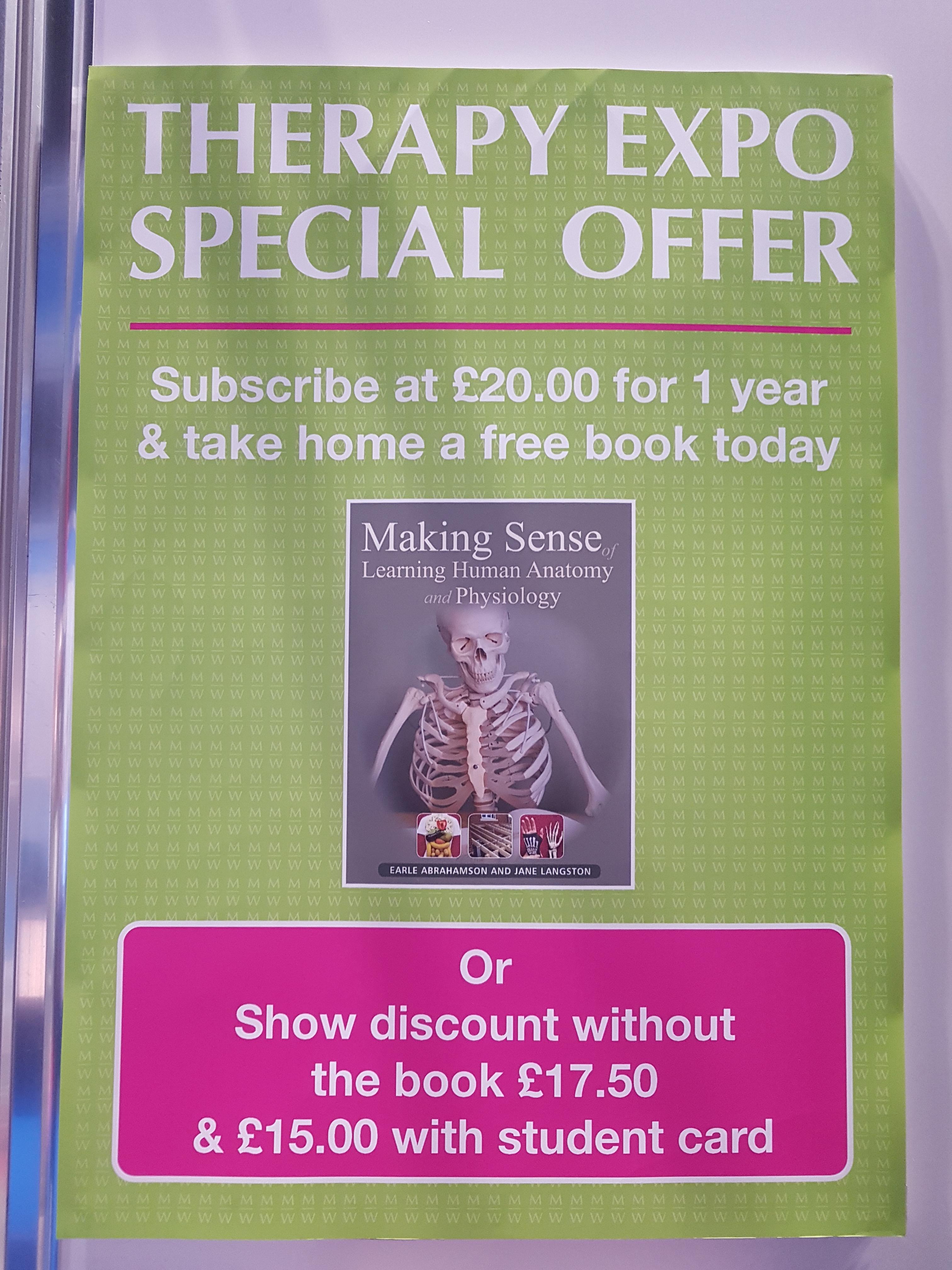 Our stand really stood out. I was centre piece of our banner and drew in a crowd. I loved watching the demonstrations and listening to the speakers. I learned about how my body dynamics could be enhanced through different therapies. The exhibitors really went to town and spoke passionately about their products and how they work on my magnificent skeleton.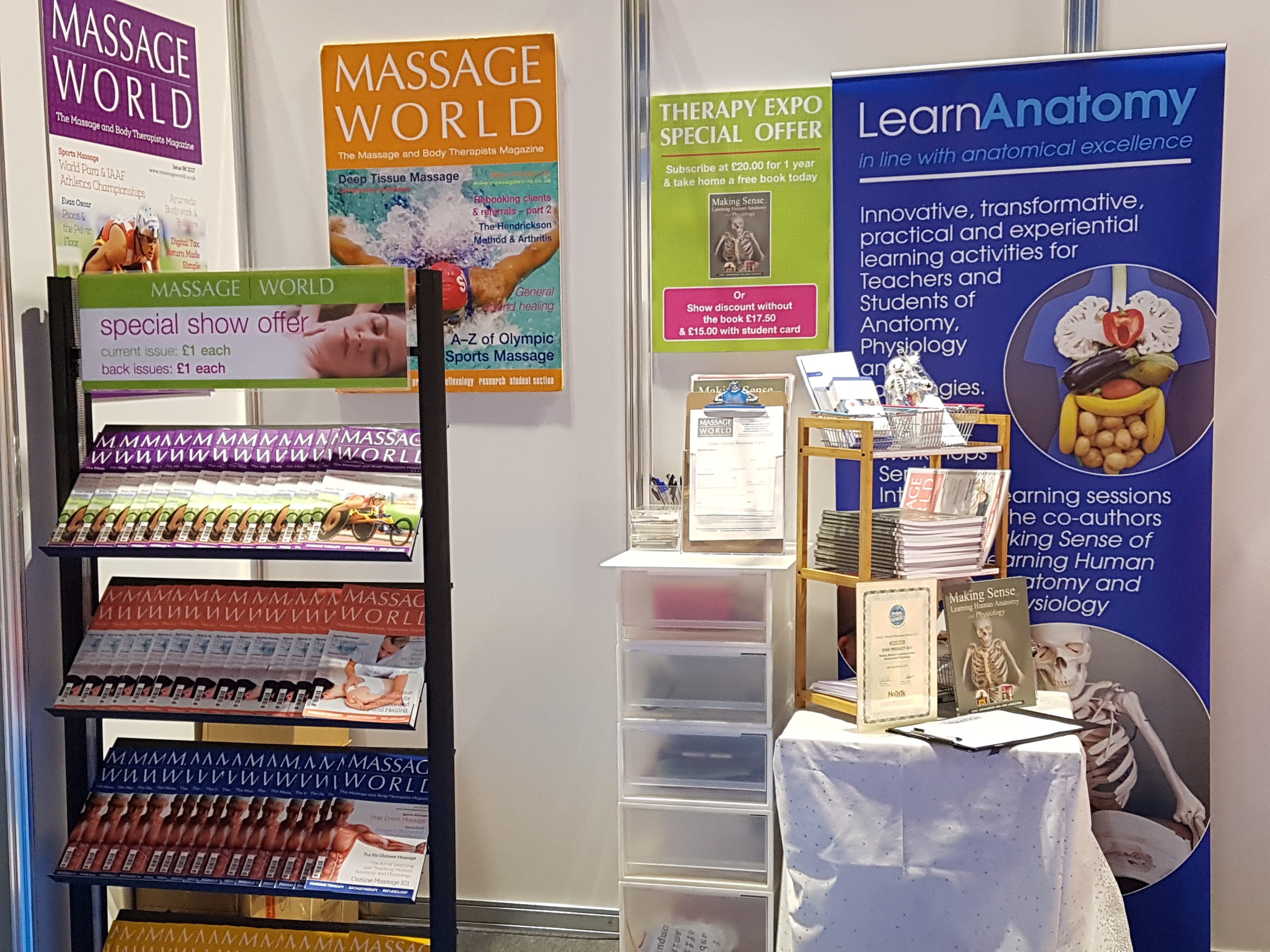 The best thing about the expo was meeting different therapists and getting them excited about relearning their anatomy. It is fascinating that so many learn anatomy but tend to forget the key principles. Our LearnAnatomy courses are there to help you retain the information so that the therapy practice becomes more impactful.