ARM YOURSELF WITH KNOWLEDGE
It's been such a busy week, I am exhausted and simply bone tired and need to rest my weary bones. The LearnAnatomy team have been out teaching students new muscle testing techniques which helps bring anatomy to life. Do you know I have a muscle called the "Supraspinatus", I learned this muscle is the "Supramarket Muscle" as it aids me in carrying my shopping home. How? I hear you ask, well it moves my arms away from my handsome torso so that I can carry my shopping without banging into my shapely thighs. The muscle sits above the spine of my scapula and belongs to a groups of muscles called the Rotator Cuff. The muscles help to stabilise the Humeral head and holds it in the shoulder socket.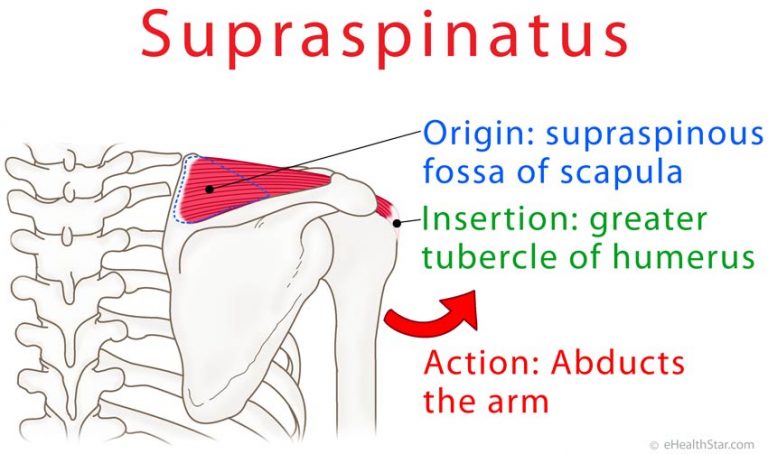 Image copyright of ehealthstar.com
My motto for the week is "Arm yourself with shoulder knowledge". I also learned that the Latissimus Dorsi joins my back to my arm - knowing anatomical language allowed me to work out the dorsi refers to back. When you learn anatomy put your back in to it and its amazing what you will discover. Use yourself as an anatomy resource.

I have been busy updating the website, so check out all the new features including our "Food for Thought" posters - the very cool "Veggie Man" - make sure you get one before they are gone.

Enjoy your study and look out for our next article in Massage World Magazine on learning anatomy.

Pollicus extended to you all - in other words "Thumbs Up"!
Until next time
Boris